Zero Interest Payment Plans Available
Ready to Resolve Your Plumbing Issues?
Why Not Give Us a Call to See How We Can Help?
We're Ready to Help 24/7.
Click Below To Send Us A Text
Click on one of our frequently requested jobs below and send a text message directly to our plumbing experts.  No fuss, simple communication with our trusted plumbing team.  
Australia's sunny climate, with most of the country receiving more than 3,000 hours of sunshine per year, makes the installation of a solar hot water system a great option for all Australian homeowners. Solar hot water systems capture clean and free energy from the sun to heat water for your home, as opposed to using gas or electricity. 
Using the power of the sun as the main source of energy for heating water on your property will make you less reliant on the grid, which translates into great savings on your energy bills and a significant reduction in your greenhouse gas emissions. Apart from helping you save money and limit your carbon footprint, solar hot water systems also come with the added benefit of increasing home value. 
With energy prices going up, there has never been a better time to make the switch to solar hot water. So, if you're thinking about installing a solar hot water system on your property or servicing your existing unit, Milbur Plumbing Sydney has got you covered. We can provide top-notch services and cost-effective solutions for solar hot water installation and repairs Sydney-wide.
Milbur Plumbing

employs the go-to experts for solar hot water system installation and repairs in Sydney
If you're looking for reliable solar hot water installers in Syndey, you've come to the right place. With over 20 years of experience, Milbur Plumbing has the local solar hot water experts you need if you want to enjoy efficient solutions, professional advice, friendly service, honesty, and upfront pricing. From solar hot water replacement to solar hot water repairs in Syndey, we can find a suitable solution for all your needs. 
We understand that installing a solar hot water system in your home or getting your old system back in perfect working order is extremely important for you and your family's comfort and wellbeing. Therefore, it is essential to work with a company that provides upfront, honest, and reliable service, which is exactly what we promise to deliver with each job we take on. With Milbur Plumbing you can rest assured you'll get all the support and guidance you need, transparent pricing, and viable solutions tailored to your needs and requirements.
Areas that
Milbur Plumbing services
We're happy to provide leading solar hot water installation and repairs services to clients all across Sydney. The areas we service include Sydney CBD, Eastern Suburbs, North Shore, Inner West, Northern Beaches, Hills District, Western Sydney, and South West Sydney.
How does a
solar hot water system

work?
Solar hot water systems work by collecting rays from the sun using solar panels, which then convert the rays into heat energy. As water pumps around the system, this heat energy is transferred into the water.
The water circulates continuously through the heat exchanger and tank, keeping it at a fixed temperature. Also, since the heat comes from the sun, it costs you very little.
In winter, less sunlight will impact the efficiency of your solar unit, however, there are simple solutions – gas boosted or electric boosted solar. Boosters act as a backup to your hot water system when there's just not enough sunlight energy to absorb.
The most common types of
solar hot water installations

on the market
If you've decided to upgrade from a gas or electric system to a solar hot water system, you're probably wondering which option would suit you best. It's important to know that there are a few different types of solar hot water systems available on the market that you can choose from. 
The two most common types of solar hot water systems in Australia are collector-based systems and heat pump systems.
How long does it take to
install a solar hot water system?
It usually takes only a few hours for a solar hot water system to be installed. However, keep in mind that replacing an existing electric or gas hot water system might take longer than replacing an existing solar system with a new one. 
At Milbur Plumbing, installing solar hot water systems is our specialty. Our team can ensure a swift and smooth installation process, so you'll be able to enjoy hot water on your property within just a few hours. 
If you want to find out more information about the solar hot water installation process or arrange an installation date, feel free to contact our team where one of our skilled technicians will be more than happy to answer your questions.
What is the price of
installing a solar hot water system?
As far as the upfront cost is concerned, solar hot water systems cost more in terms of purchasing and installation than other types of water heating systems. Despite this, if you live in a sunny location (like Sydney), a solar hot water system will have the lowest running cost out of all other hot water systems. Before long, you will eventually make up for this upfront price with the savings you will be making from not having to rely on electricity or gas to heat your water.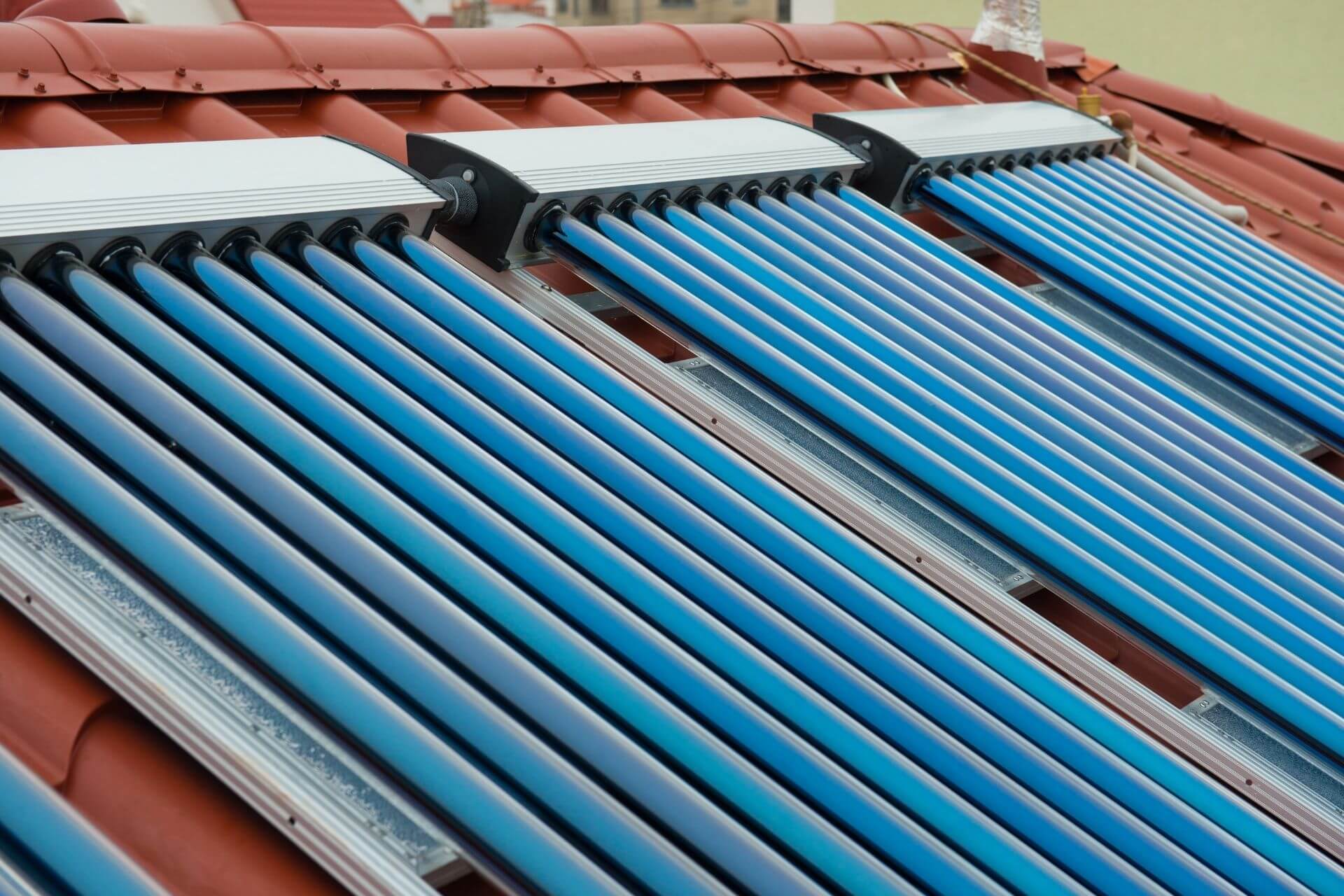 Why you should choose Milbur Plumbing to install your solar hot water system
Looking for a trustworthy solar hot water plumber in Syndey to provide guidance and install a solar hot water system for your home? Then Milbur Plumbing is your safest bet. Our solar hot water installation experts are licensed and qualified to undertake solar hot water installation projects and carry out all required work safely and efficiently.
Apart from experience and expertise, we also have the right tools and equipment to ensure an effective installation process, so you can rest assured that we'll get the job done right and on time. We're committed to providing friendly and courteous service, and making the whole experience as pleasant and stress-free as possible.
Need help
deciding

on what the

best solar option

is for you and your house?
We know that making the switch to solar hot water and deciding what option works best for you can be a rather daunting task. Luckily, our trained technicians and team members can make the process a lot smoother. We can help you find the right solution for you and your house, so if you want to discuss your needs, options, and concerns, don't hesitate to contact us today. We'll be more than happy to assist you and answer all of your questions.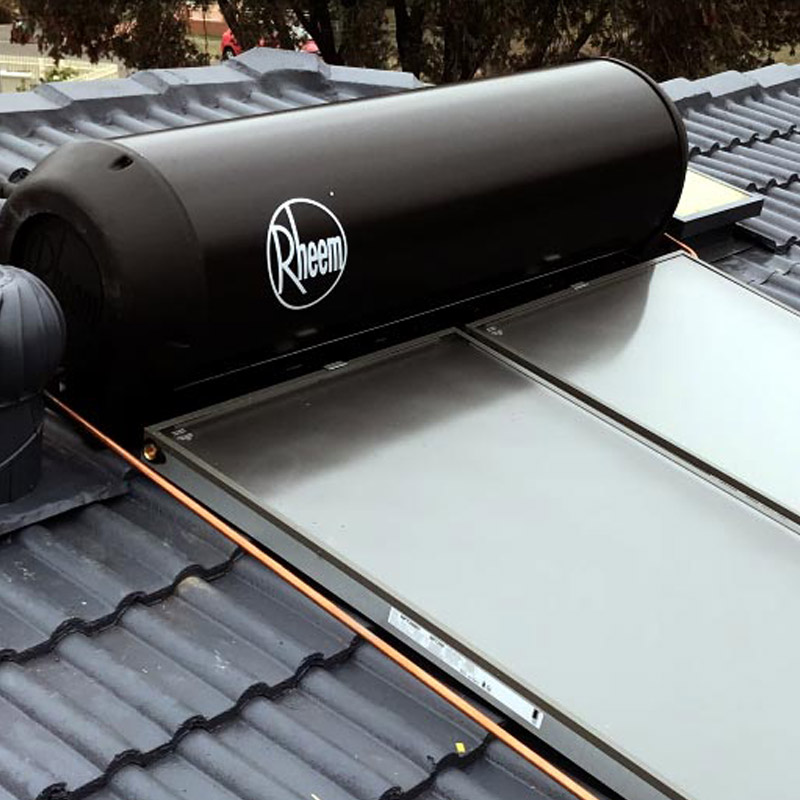 Solar Hot Water
System Repairs
Making sure your solar hot water system functions properly is essential for the comfort and safety of your home. If your solar hot water system is showing signs of malfunction or is in need of repairs, Milbur Plumbing can identify the source of the problem and get your system up and running in no time. With years of experience under our belt and state-of-the-art equipment and tools, our skilled technicians can accurately diagnose solar hot water system issues and come up with a suitable solution to fix the problem. We can handle all projects, from minor fixes to complex repairs, so you don't have to worry about your solar hot water system letting you down when you need it most. 
Common solar hot water problems that Milbur Plumbing can fix
Your solar hot water system works hard behind the scenes to provide hot water for all household members. However, they are not infallible, and the wear and tear they experience in time can lead to a variety of issues that affect their functionality. The good news is, our expert technicians can fix all types of issues, from the smallest to the most complex ones, and get your solar hot water system back to functioning perfectly.
If you've been experiencing any of these issues and you need an expert to restore the functionality of your solar hot water system, call Milbur Plumbing today. A team will be dispatched to your location to assess the situation and solve the problem as fast as possible.
Frequently Asked Questions