Zero Interest Payment Plans Available
Ready to Resolve Your Plumbing Issues?
Why Not Give Us a Call to See How We Can Help?
We're Ready to Help 24/7.
Click Below To Send Us A Text
Click on one of our frequently requested jobs below and send a text message directly to our plumbing experts.  No fuss, simple communication with our trusted plumbing team.  
A blocked stormwater drain can be a major headache. Typically making itself known during the rainy seasons or after a storm, blocked stormwater drains will overflow with water causing rain to pool around your home and run into the street. Not only can this excess water be an annoyance to deal with but can also begin to damage your home and neighbouring structures if left unresolved, lapping under doors and damaging floors, eroding walls and causing dampness to occur.
While it can be tempting to ignore an overflowing stormwater drain or try to sort the problem yourself, due to the underground location of stormwater pipework and the nature of these blockages, professional help is almost always a necessity to unblock your drain.
Fortunately, for those in and around Sydney, Milbur Plumbing has a comprehensive stormwater drain unblocking service to ensure your property remains safe and secure from water damage.
Why Choose
Milbur Plumbing

in Sydney For Your

Blocked Stormwater Drains?
While a blocked stormwater drain can be quite a big problem, Milbur Plumbing is here to help resolve even the most significant blockages. As a family business first and foremost, we strive to hold ourselves to a higher standard of service with all of our workmanship coming with a lifetime guarantee. This means you can count on Milbur Plumbing's fully-licensed technicians to fix your plumbing, gas, or drainage problem whether it's simply to perform some routine maintenance on your guttering or fix the most stubborn of stormwater drain blockages. We offer transparent and honest pricing, with free estimates given over the phone before calling out to your property. We are also available 24 hours a day, 7 days a week, so you can count on us when you need it most.
See What Our Customers Are Saying
"The stormwater system was blocked and led to the water bubbling up from underground during heavy rain days. Milbur Plumbing team came onsite to investigate the problem, and designed a solution to fix the issue with a modern solution. The team is very professional and easy to communicate with. They explained details of their work to me on a daily basis which makes me confident in the solution. I am absolutely pleased to recommend the Milbur Plumbing team."
Chaoyang Zhu
"The most professional plumbing company I've ever engaged with. Milbur fixed and replaced much of our 100-year-old sewer which was blocked and overflowing. They have top-notch equipment, materials and workmanship … I would recommend Milbur if you want a quality job that you'll never have to worry about again."
Alexander Pain
""All the plumbers from Milbur Plumbing we're very professional every step of the way. They explained everything about my blocked sewer line in detail and what my options were. They always arrived on time and were very helpful and considerate in relation to my concerns. I would thoroughly recommend this company."
Mary
What
Causes

a

Stormwater Drain Blockage?
Being predominantly outdoors and uncovered, stormwater drains are subject to washing down all sorts of debris with the rainwater collected from gutters and ground channels. While stormwater drains and the larger pipework beneath are designed to handle small fragments of twig, stones, soil and other natural bits and pieces like leaves, over time these and man-made materials like litter can cause a blockage.
Other causes include
It is also common to find a stormwater drainage system incorrectly connected to sewage pipes in a property causing a back-flowing blockage to occur. In either eventuality, a blockage is a source of concern that should be resolved swiftly by professionals.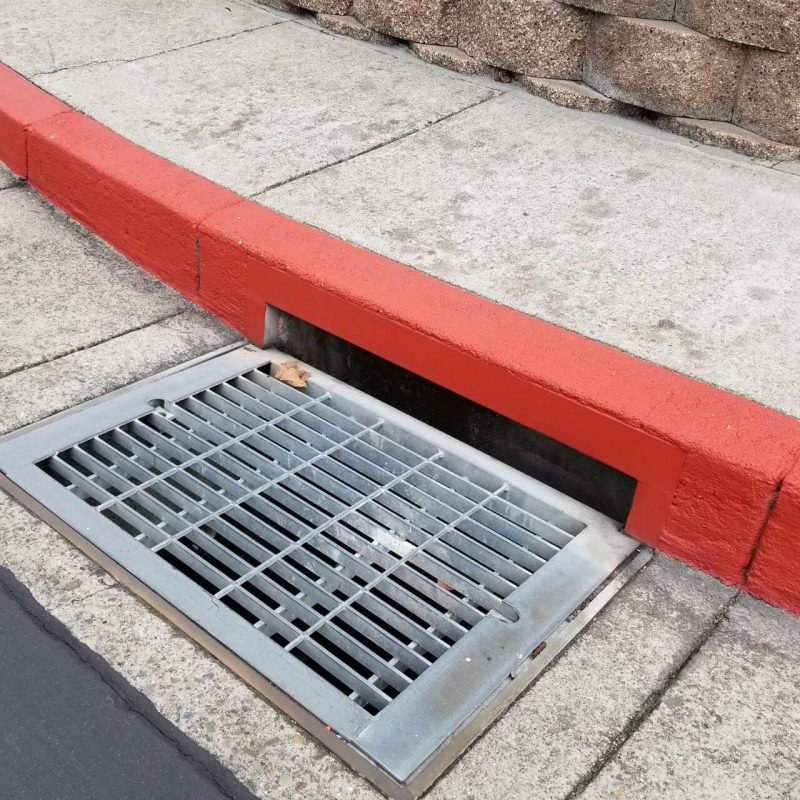 Preventing
Blocked Stormwater Drains
As always, Milbur Plumbing recommends preventing problems such as a blocked stormwater drain rather than letting a problem develop. We recommend the following prevention practices: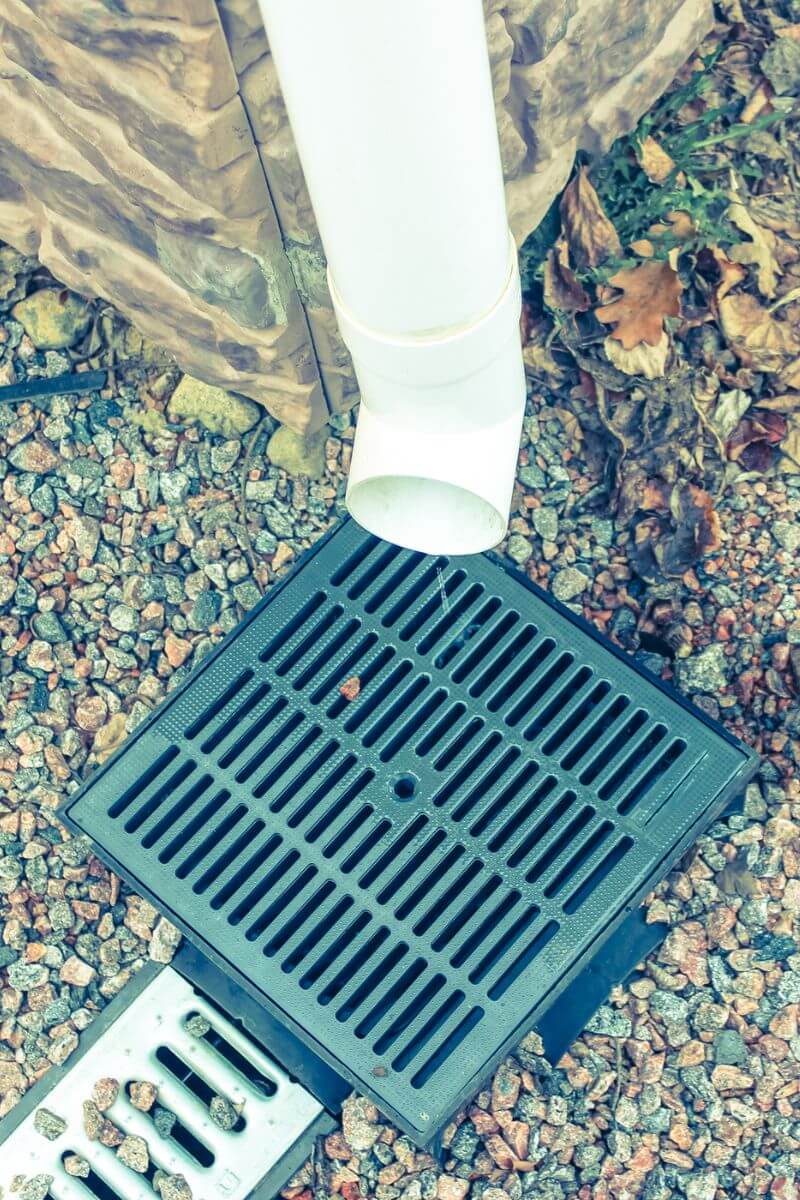 Signs Your
Stormwater Drain

Needs the

Milbur Plumbing

Specialists
There are three main signs to look out for to tell your stormwater drain needs our professional attention. These are:
Contact Your
Trusted Plumber

When in Doubt
Stormwater drainage systems are not easy to access with guttering often requiring ladder climbing and underground pipework completely inaccessible in most cases. Diagnosing a blockage, therefore, is difficult without professional equipment. With damage to property and mild health risks possible, it is therefore vital to call a professional plumber such as the technicians at Milbur Plumbing to determine whether a blockage is present in your stormwater drainage system. Acting sooner rather than later can help save money and hassle.
Sydney's Best
Blocked Stormwater Drain Solutions
With decades of combined experience, the fully licensed team at Milbur Plumbing are capable of handling even the most stubborn blocked stormwater drain.
With our team able to craft bespoke, custom solutions for your property, we can tackle even the largest of jobs including the replacement of old systems with modernised stormwater drainage solutions.
We aim to fix problems as fast as possible, to the highest standards, taking pride in offering our services to the people and businesses of Sydney. Milbur Plumbing understands that plumbing, gas, and drainage problems are often an unforeseen expense and source of stress so we do our best to make solving your problem as hassle-free as possible. We do this by offering phone estimates and upfront quotes, getting the work done swiftly to a high standard keeping you informed throughout the entire process.
Areas in Sydney
Milbur Plumbing Service
Milbur Plumbing serves the following areas:
Contact Milbur Plumbing now to unblock your stormwater drain with guaranteed arrival times and a lifetime workmanship warranty on all of our work.
Frequently Asked Questions