Zero Interest Payment Plans Available
Ready to Resolve Your Plumbing Issues?
Why Not Give Us a Call to See How We Can Help?
We're Ready to Help 24/7.
Click Below To Send Us A Text
Click on one of our frequently requested jobs below and send a text message directly to our plumbing experts.  No fuss, simple communication with our trusted plumbing team.  
Here at MIlbur Plumbing, we understand how frustrating a repeatedly blocked sink can be. Not only is waiting for a sink to slowly drain frustrating but the odour and noise of a malfunctioning drainage system can turn an annoyance into a serious cause of stress within your home.
While plungers and over-the-counter powders can help, often blocked drains are caused by deeper underlying issues such as tree roots and non-degradable blockages that need professional services to resolve. It's important then to get a professional diagnosis of your sink blockage to prevent further damage to your property.
Milbur Plumbing are
Sink Unblocking Specialists

in Sydney
Fortunately, for those in Sydney and the surrounding areas, Milbur Plumbing is here to help, offering free estimates over the phone, upfront pricing, and quick turnarounds, all with a 24/7 emergency service.
Milbur Plumbing has decades of combined experience helping people with their plumbing, gas, and drainage problems. We stand by our work offering lifetime workmanship guarantees, with a commitment to providing quality customer service.
Traditional remedies for a blocked sink will have you digging through the kitchen cupboard for the long-forgotten rubber plunger and pouring baking soda down the plug hole. While these solutions can sometimes help with minor blockages, the truth is they are largely ineffective and often neglect to address the cause of the blockage.
Milbur Plumbing uses the following professional sink unblocking techniques to make sure the problem is truly resolved:
We Provide
Unblocking Services

for Many Types of Drains Including: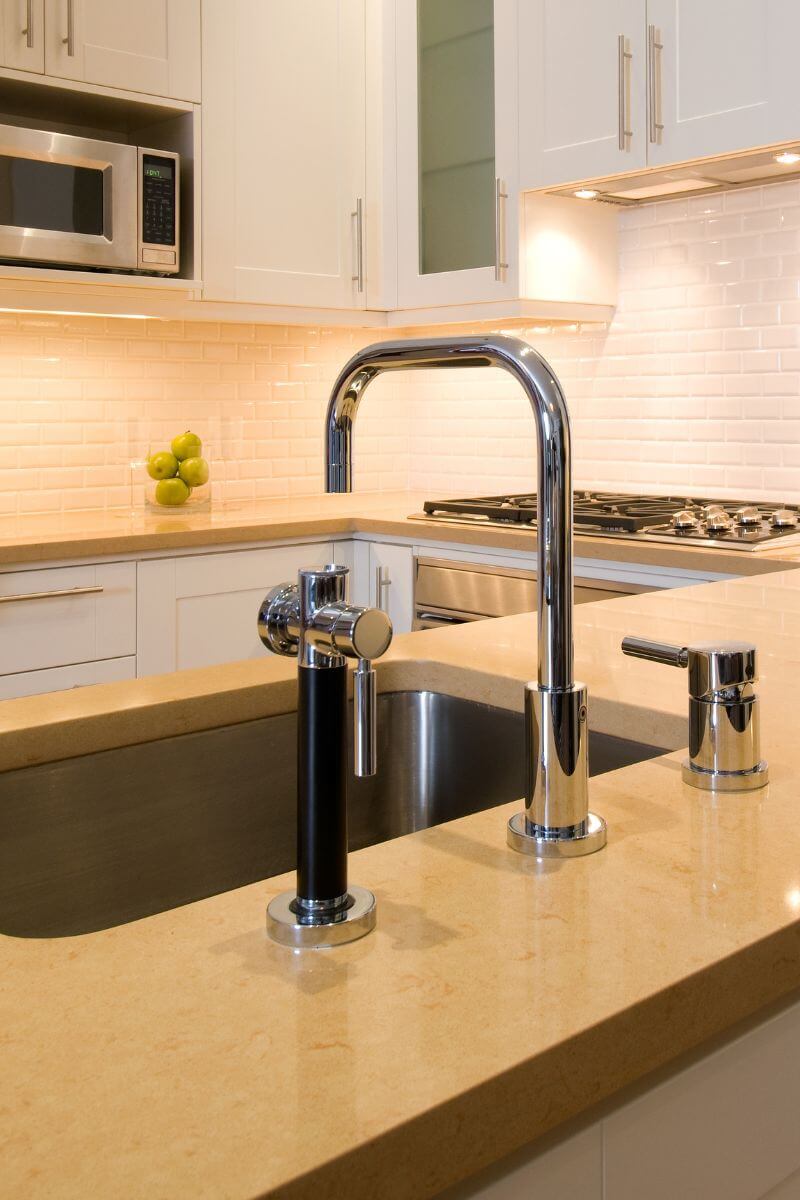 We Provide
Emergency Unblocking Services

in Sydney
Even the most careful homeowners will, at some point, encounter a blocked sink or drain. While these are often minor and are easily resolved yourself, there are also times when blockages pose something of an emergency.
If you find yourself in need of sink unblocking services in Sydney, you can call Milbur Plumbing any time of day. With our 24/7 emergency sink unblocking service, we will make sure your bath, kitchen sink, shower, or drain is working correctly with a professional service and a quick turnaround.
Milbur Plumbing:
Specialists in Blocked Sinks
Milbur Plumbing understands that the people of Sydney have a choice of different plumbing services in their time of need. By using Milbur Plumbing, however, you place your home's plumbing in the safest hands possible, with a workmanship guarantee giving you peace of mind that your sink will be unblocked correctly.
How Does a
Sink Become Blocked?
In our experience, we typically find three main causes of sink blockage. These are:
Unblocking a Sink Can be a
Challenging Task
Fixing a blocked sink is not easy. While a plunger can help drain away accumulated water by disrupting a blockage, resolving the problem completely is almost impossible without the right tools. By the time Milbur Plumbing technicians are called out to resolve a blockage, customers have tried a host of DIY solutions. In most cases, customers can save money, time, and hassle by simply employing the professional help of Milbur Plumbin as soon as you encounter a blocked sink.
Why Choose
Milbur Plumbing

Over Regular Plumbers?
Milbur Plumbing is proud to form part of Sydney's plumbing service community. What sets Milbur Plumbing apart from the competition, however, is our decades of experience resolving all manner of plumbing, gas, and drainage problems, our fully licensed and insured technicians, our workmanship guarantee, unbeatable customer service, and the use of cutting-edge technologies to fix your problem.
As a family business with a professional attitude, you can be sure of receiving a trustworthy service that will have your sink unblocked in no time.
Milbur Plumbing

is Available 24 Hours a Day With $0 Charges on Call-outs
We understand that a blocked sink can sometimes pose an emergency situation for families. Whether you need to use a sink for medical or care reasons, or there is a risk of further damage to your property, we can help fix your sink any time of day.
Not only do we call our 24 hours a day, seven days a week but we do not charge for doing so, with $0 charges on call-outs.
Areas

in

Sydney Milbur Plumbing

service
Our main areas of coverage in Sydney and the surrounding areas include
Frequently Asked Questions
What should I
not put

in my sink?
To avoid blockages, never put the following down your sink:
If your sink is blocked, get in touch with Milbur Plumbing now, 24/7 with a $0 call-out charge.