Zero Interest Payment Plans Available
Ready to Resolve Your Plumbing Issues?
Why Not Give Us a Call to See How We Can Help?
We're Ready to Help 24/7.
Click Below To Send Us A Text
Click on one of our frequently requested jobs below and send a text message directly to our plumbing experts.  No fuss, simple communication with our trusted plumbing team.  
Affordable Blocked Drain

Repairs in Sydney.
Are you in need of a drain repair for your Sydney home or business? At Milbur Plumbing, we offer specialist drain repairs for Sydney residents. Our teams of plumbers are trained, highly experienced and have the knowledge needed to tackle any drainage problem you may have. We provide a lifetime warranty on all our workmanship.
Do you need a professional to repair a blocked drain or sewer drain? Sydney residents can get in touch with the experts at Milbur Plumbing today on 1300 645 287!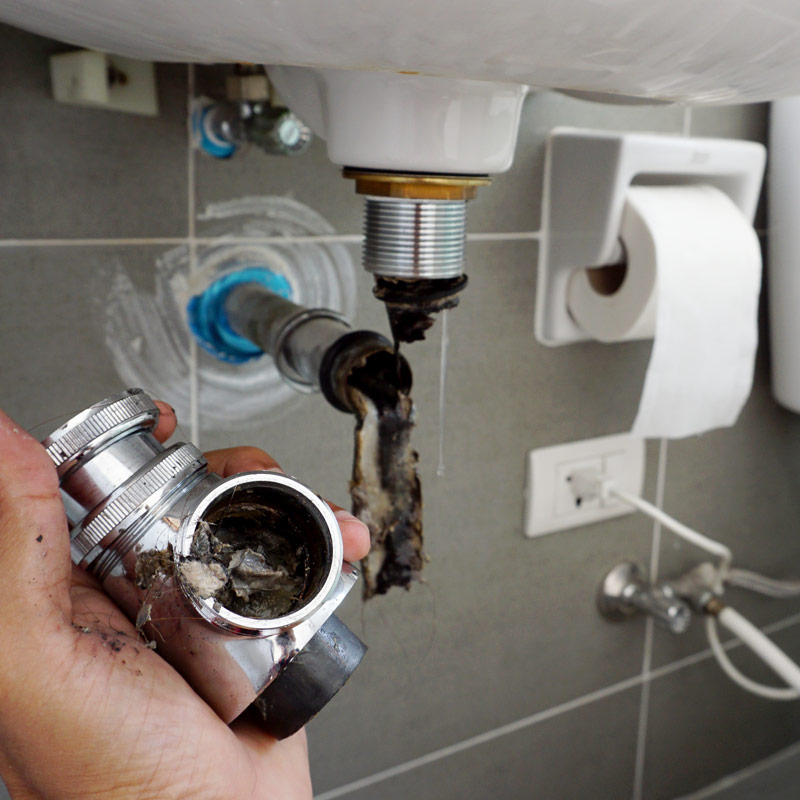 How Do You Know If You

Need Drain Repairs?
Blocked drains occur for various reasons. Here are a few signs that you may have a blocked drain:
Slow draining toilets
Overflowing gulley trap
Strange smells coming from the pipework
Water backing up into sinks and other places
Strange noises, including gurgling, coming from within the pipes
With our expertise and equipment, our plumbers in Sydney can handle any blocked drain and repairs that Sydney property owners might have.
Blocked Drain Repair

Specialists
Need a drain unblocked fast? Our team have the tools to unblock even the most stubborn drains. With courtesy and cleanliness in mind, we can get your plumbing running smoothly again.
Not only will we clear and clean your drain lines, but we'll do a thorough inspection to remove any obstructions. This enables us to prevent the issue from reoccurring, and from there, we are able to develop a plan to prevent any future blockages.
For affordable and reliable blocked drain repairs in Sydney, call Milbur Plumbing on 1300 645 287!