Zero Interest Payment Plans Available
Ready to Resolve Your Plumbing Issues?
Why Not Give Us a Call to See How We Can Help?
We're Ready to Help 24/7.
Click Below To Send Us A Text
Click on one of our frequently requested jobs below and send a text message directly to our plumbing experts.  No fuss, simple communication with our trusted plumbing team.  
Milbur Plumbing - The Best Sydney Drain Repair Specialists
Used day in, day out, drains are one of the most essential parts of a functioning property. Buried under floors, groundwork, and blending in with the exterior of a building, we quite often forget our reliable draining system is even there.

Despite being able to withstand the demands of a household or commercial property, repairs are occasionally necessary. Whether it's a leak, blockage, storm drain failure, or a full collapse, drainage systems experience considerable wear and tear as well as accidental damage.

With access difficult, diagnosing a problem with your drain can be extremely challenging. Getting to the root of the problem and fixing it is usually beyond the scope of DIY solutions due to the location of pipework. In the meantime, blocked or broken drains can cause damage to our property, cause water to enter our property and put the health of our family, occupants, or customers at risk.

Getting a drainage issue fixed promptly and professionally is, therefore, a matter of urgency.
Professional

Blocked Drains Repair in

Sydney
Milbur Plumbing provides professional drain repair services in Sydney and the surrounding areas. With a family-business mindset and a wealth of experience among our team members, we are the best Sydney drain repair specialists available.

No matter what size your building is, Milbur Plumbing has the tools and know-how to help you with your plumbing issue. We use the latest CCTV plumbing technology to pinpoint blockages, leaks, collapses and broken sections, making drain repair quick and hassle-free.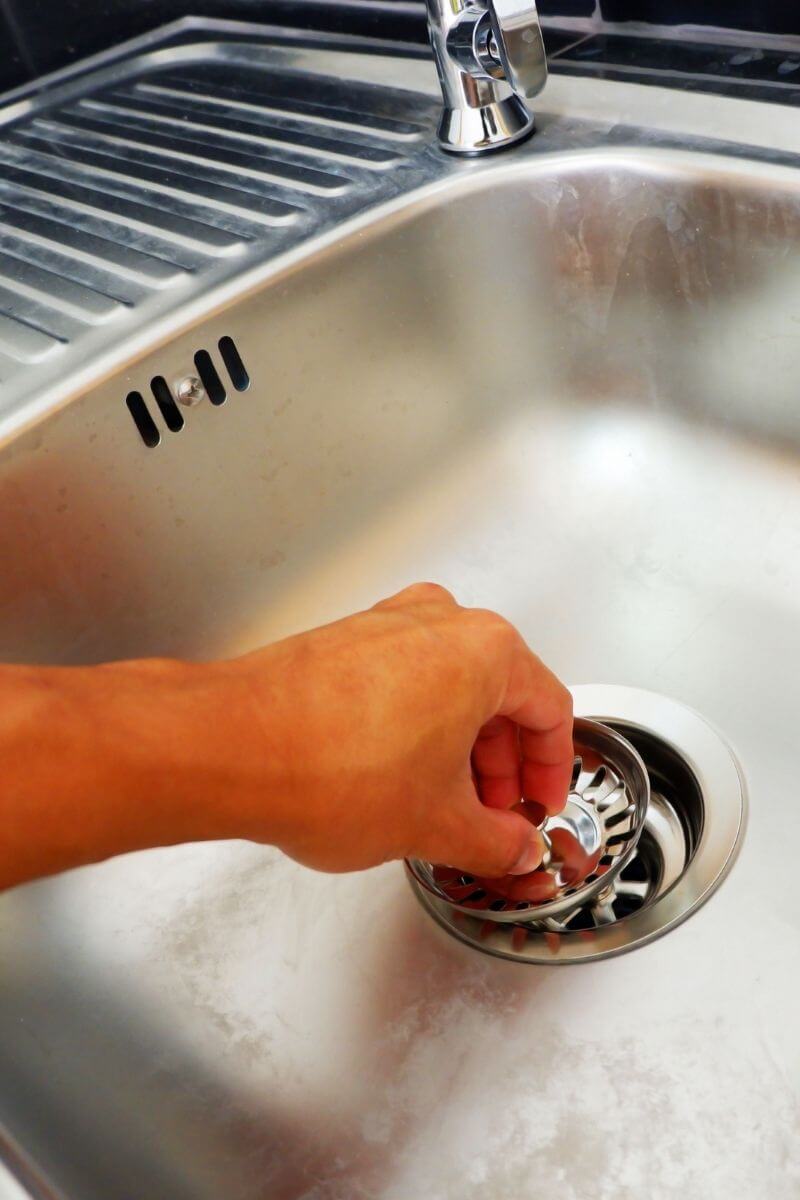 The Causes of
Damaged Drains

in Sydney
While the most common type of drain repair is a blockage of some sort, these come in a variety of different forms as well as other less obvious problems that Milbur Plumbing often encounters.

If you're experiencing problems with your drainage system, your drains may be suffering from one or more of the following issues:
When to Contact the
Blocked Drain Specialists

at

Milbur Plumbing
For peace of mind and prevention of further damage, it's best to call a professional plumber at the first sign of a drainage problem. Professionals have expert knowledge and tools to repair drainwork and dislodge blockages with ease.

If you notice one or more of these symptoms, your best bet is to call Milbur Plumbing or your local drain repair specialists.
Gurgling drains and strange sounds from plug holes are sometimes caused by gases within the system, caused by bacteria. If your system has a broken or damaged pipe, these bacterial gases become disrupted only when water is introduced into the drain, causing the distinctive gurgling sound.
Mould growing around your home is a sign that you may have a broken pipe somewhere. This may be an exterior or interior pipe with wastewater escaping the drainage system and soaking into the structure of your property. This is not only a hazard for the structural integrity of your home or business, but is a hazard to occupants with mould spores often airborne.
A broken or damaged underground pipe in the exterior of our property such as a stormwater drain may cause a build-up of water that results in a visible effect on our lawn and garden. This may simply be a bad patch of grass, ground slippage, or even a portion of ground sinking.
Milbur Plumbing's

Approach to

Drain Repairs
As drain repair specialists in Sydney, we understand the types of problems you are likely to encounter with your drainage systems. We have therefore developed our own unique approach to drain repair that covers all eventualities, from minor issues to major problems.
Path repairs target small sections of pipework and are our most cost-effective drain repair solution and are suitable for more minor drain issues. Rather than fixing an entire drain section, path repairs save on time, materials, and labour by only repairing holes and leaky portions of pipework.

This solution combines a fibreglass mesh with a silicate resin that is wrapped around an inflatable packing device that is narrower than the affected pipework when deflated.

This is then inserted into the broken or damaged drain section, positioning the fibreglass and resin patch liner in the correct location. The packing device is then inflated forcing the path liner against the offending hole or broken section. This is left in place until the resin has cured.

Once cured, the patch forms a watertight seal with a hardened surface, replicating the original pipework and allowing your drainage system to function correctly once again.
No-Dig and Trenchless Drain Repair
Thanks to our specialised drain lining solution, we are also able to fix almost any major drain issue without the need for digging up pipework and causing disruption to your property.
Milbur Plumbing's trenchless drain repair method consists of relining pipework with a thick, durable resin without needing to dig up your garden or pry up floorboards.
We begin with a full onsite inspection using our state-of-the-art CCTV equipment. Our drain cameras can extend far into your drainage system and allow a live, remote view of the inside of your pipework via a portable viewing station.
Once we have identified any damaged or broken drain sections, we will thoroughly clean the inner surface of these using our jet blasting tools. Not only will this leave the surface clean but also flush away any debris or partial blockages. We will then use our CCTV equipment once again to ensure the affected pipework is ready for repair.
Next, a Milbur Plumbing specialist will prepare a resin solution, a liner, and an inflatable bladder device that will be inserted into the offending drain section. Once positioned, this is then inflated and left to cure.
After curing, this new lining not only allows your drain to function correctly once again but with improved performance too. Resin-lined pipework enjoys faster flow rates and fewer blockages thanks to the use of modern materials, as well as being stronger thanks to reinforcement from the old pipework.
While our trenchless option is suitable for a wide range of drain repair situations, sometimes a full drain section replacement is necessary. This is a fairly major repair and involves the excavation and replacement of pipework, causing some disruption to your property in the process, though always kept to an absolute minimum.

A full drain repair involves the use of CCTV to first diagnose and locate the source of the problem. Using our mobile viewing station, we can quickly identify which drain sections are repairable and which will need replacing, with our drain repair specialists able to show you directly the extent of any damage.

We then remove topsoil or building works from above the pipework using hand tools or excavators and set this aside to expose the damaged drain section(s). If upon closer inspection, the pipe section is repairable, we may still recommend replacement as drain systems can become fragile over time and with groundwork already removed, the long-term benefits of replacement outweigh that of repair.

We will remove the broken or collapsed drain section replacing it with brand-new, modern equivalents. After reburying the drain, we will test to ensure the issue is resolved.

Full drain repairs can take several days to carry out and involve more team members. For this reason, pipe relining is usually recommended whenever possible saving you time, disruption, and money.
Why Choose our
Drain Repair Specialists

in Sydney?
Milbur Plumbing has earned its reputation as Sydney's number one drain repair experts through understanding how frustrating plumbing problems can be and aim to resolve them as quickly as possible for our customers.
We offer:
Our Simple
4-Step Process
If you have a plumbing problem, emergency situation, or just want to enquire about something, get in touch now on 1300 645 287 or by emailing
[email protected]
. Our simple 4-step process takes the hassle out of plumbing repair work and allows you to relax knowing you are in safe hands.
Phone or email us and someone will be in touch to gather your details and the nature of the repair. We offer over-the-phone estimates on repair work to allow financial planning and ease anxiety over costs.
We then dispatch our nearest plumber to your location who can conduct an onsite inspection, diagnosing problems or giving advice with accuracy.
Whether it's an emergency repair or a new installation, we will then be able to give you a no-obligation, free estimate on prospective work.
Should you be happy to continue, we will then schedule the work to commence at a convenient time.
Milbur Plumbing

Offers Emergency Drain Repairs Throughout

Sydney
When water is overflowing and your property is being damaged, you want help fast. With drain repairs often leading to unsanitary conditions for you and your family, it is important to repair drains quickly.

With our 24/7 emergency plumbing service in Sydney, we are able to get to your property, diagnose the problem, and resolve it at any time of day. We know Sydney and we know how to get to you fast. Call us now for a fully licensed and insured expert plumber to be with you shortly.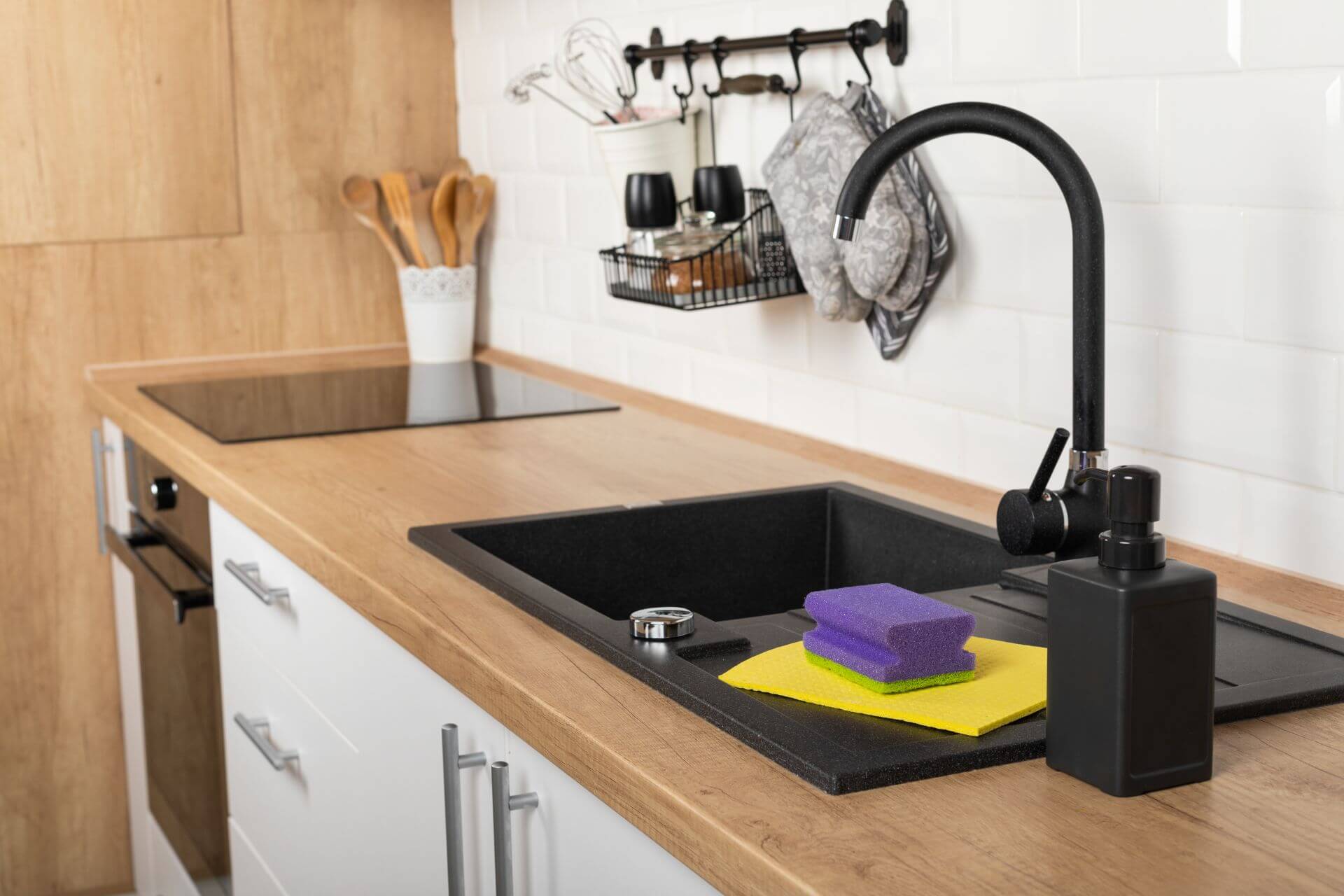 Areas in Sydney
Milbur Plumbing

service
Milbur Plumbing's team of expert plumbers cover the entirety of Sydney as well as the surrounding areas. We serve all types of property of any size including residential, multifamily, commercial, and offices.
Areas we cover include
For fast drain cleaning and repair with high-quality service, contact Milbur Plumbing now on 1300 645 287 or by emailing [email protected]. Our team of expert plumbers are ready and waiting to help.
Frequently Asked Questions